February 9, 1934 – December 15, 2018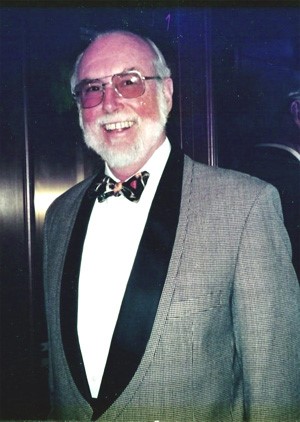 David Nelson Weinman, 84, of Alexandria, VA, passed away December 15, 2018 after a brief illness. Dave lived a remarkable and passionate life, characterized by a legacy of rich friendships and diverse experiences, including travels that took him to over 100 countries and 47 States. With an invariably optimistic spirit, Dave embraced the credo "laissez les bons temps rouler" of his favorite city, New Orleans, and approached each day as a gift to be opened with things he enjoyed doing and to spend in the company of people he cherished.

Born on February 9, 1934 in Philadelphia, PA, Dave attended Penn Charter High School and Amherst College where he graduated Cum Laude with a B.A in American Studies. After serving in the Navy as an officer for three years, he entered law school at the University of Michigan where he graduated in 1962. Inspired by President Kennedy's clarion call to service, Dave became the first Director of the Peace Corps in Turkey. In this capacity, he was responsible to develop and oversee the Peace Corps program there and guided its expansion from 39 full-time volunteers to 495 at its peak 5 years later. Dave and his talented, idealistic young crew developed cutting edge programs in English language instruction, nursing, childcare, rural development, and tourism. Following his service in the Peace Corps, Dave held a series of critical leadership positions in the Office of Economic Opportunity (OEO), the Department of Health Education and Welfare (HEW) [later Health and Human Services], and The Office of Management and Budget (OMB).

He was a member of the team of specialists tasked with establishing the Department of Education. Dave was a renaissance manager, adept at building new programs and initiatives from the ground up and maximizing the potential of the diverse teams under his purview. Ready for a new adventure after a distinguished career in public service, Dave started his own business, Ombud Inc., a service organization which included college advisory, mediation, and consultation services.

Well-read and well-informed, thanks to his customary four daily newspapers, Dave loved keeping up with politics and world events. He was equally passionate about his beloved Redskins, Wolverines, Knicks and Oakland A's, even as their fortunes waxed and waned over the years. Dave was the consummate extrovert and became the center of many different friendship circles which he valued and was devoted to over his life. Whether it was enjoying long lunches with friends at his many favorite restaurants, traveling around the globe, seeing a concert or play, walking his favorite Jack Russell terriers or displaying his fierce competitiveness on the tennis court, Dave lived life with gusto and on his own terms.

Dave was predeceased by his mother Dorothy (Limbert) Weinman; father George Weinman; brothers George and Lynn Weinman; and his sister Dorothy Robinson. He is survived by his partner of 40 years, Patricia Q. Schoeni and her son Marc Schoeni, of Alexandria, VA. Additional survivors include Todd Weinman, his son, Todd's wife, Mariel Hagan, and his grandson Duncan Weinman of Nashville, Tennessee.

A viewing will be held at Demaine's Funeral Home, 520 S. Washington Street, Alexandria, VA 22314, on Thursday, December 27, 2018 from 6:00 pm-8:00 pm. A celebration of life will be held at the Old Presbyterian Meeting House, 323 S. Fairfax Street, Alexandria, VA 22314, on Friday, December 28, 2018 at 11:00 am. Burial and Reception to immediately follow.