July 9, 1940 – July 2, 2015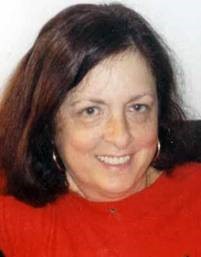 SOUTHLAND-It is with profound sorrow that we announce the passing of Linda Latt Broselow on Thursday, July 2, 2015, from Multiple Systems Atrophy.

Lynne was born on July 9, 1940, in Harrisburg, PA. She graduated from Penn State University, and then served in the first Peace Corps group posted in Turkey. Before embarking, her group was entertained by President and Mrs. John F. Kennedy in the White House.

Upon her return to the U.S., Mrs. Broselow enrolled in Columbia University Teachers College in New York City; she majored in cultural anthropology and international education. She received her master's and was well on her way to her doctorate when she had a blind date with her future husband, Dr. Robert Broselow.

Following their marriage she settled in Philadelphia where her spouse did residencies in psychiatry and OB/GYN. During Lynne's years in Texas, she raised a family who thrived on her love and wonderful cooking. She also worked as her husband's office manager. In addition she and her husband welcomed into their home three young Kenyans whom they assisted to attend Texas Tech; over time they became family members.
Lynne volunteered at the Ronald McDonald House and often hosted meetings of the Tech African Students Association. The Broselow house became famous among the students for its bird room with its many exotic talking birds.
She is survived by her husband, Bob, and son, Jordan of Sand Creek Ranch, Southland, daughter, Katie of Irving, granddaughter, Micaela Broselow of Levelland, and her foster children, Bosibori Amoro Lee, M.D. (Derek Lee, M.D.) of Waco, Jane and Patrick Mosongo of Indianapolis, and numerous foster grandchildren. Also surviving is her son, Andrew Broselow, M.D. of Oklahoma City and his children.
The family extends its appreciation to the outstanding assistance provided by Accolade Hospice, which was both compassionate and professional. Memorials in her memory may be made to the American Federation of Aviculture, Inc. (www.afabirds.org). Please celebrate the life of Lynne by visiting www.combestfamilyfuneralhomes.com.
http://www.legacy.com/obituaries/lubbockonline/obituary.aspx?pid=175221706#sthash.2jRFLBTR.dpuf