April 23, 1944 – June 9, 2020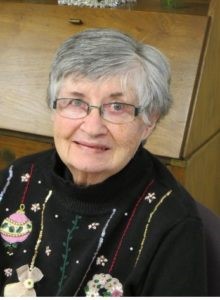 Jane Frances Hogan was born in Newton, MA on April, 23, 1944 and passed away June, 9, 2020 at Highland Hospital in Rochester, NY. She was the daughter of the late William E. and Mary E. Herlihy Hogan. She is survived by her sister, Anne L. Hogan of Fullerton, CA, brother, William E. Hogan Jr. of Boynton Beach, FL, nieces, Kelsey E. Smith and Allison M. Hogan of Buffalo, NY. Jane earned her Bachelor's Degree from Emmanuel College in 1966, her Master's from Boston University in 1972 and her Doctoral Degree from Indiana University in 1974.
Beginning in 1966 Jane served 3 years in the Peace Corps in Turkey and Malaysia teaching English as a second language. This led to a lifelong love of travel. Coming to SUNY Geneseo, she became a Professor of Education, was chair of the Faculty Senate and Principal of the Holcomb School until her retirement in 1998. Upon retirement Jane continued to serve and help others with a broad number of positions and volunteer activities. She wrote grants/developed materials BOCES Geneseo Migrant Center and BOCES Herkimer Evan Start.
She was proud to be a trustee for Hope Hall, a school for at-risk learners. Jane was the Assistant State Director, Tournament Director and Judge for Odyssey of the Mind. She enjoyed working with Literacy Volunteers of Livingston County and serving on the board of Geneseo Community Players. Jane served on St. Mary's Parish Council and as a long term board member of the Geneseo Interfaith Center.
She greatly loved being a part of the warm and caring community of Geneseo. Due to the Covid-19 pandemic no services are being held at this time. Interment will be in St. Mary's Cemetery in Needham, MA. In lieu of flowers, memorials may be made to the Geneseo Interfaith Center, 11 Franklin St., Geneseo, NY 14454 or to the Development Office of Hope Hall School, 1612 Buffalo Rd., Rochester, NY 14624.
— from http://geneseesun.com