Oct 17, 2016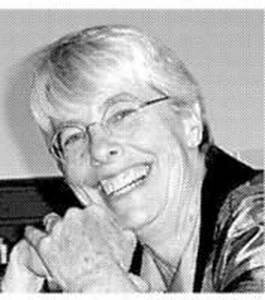 BRYAN–Barbara. Aged 72, a nonprofit leader in New York from 1975-2003, died October 17th of metastatic colon cancer. A graduate of Wellesley College with an M.A. from New York University, Barbara began her career as a teacher in the Peace Corps in Turkey, then became a community college English teacher. In 1973, she moved to New York and was employed at the Russell Sage Foundation, Institute for Community Design Analysis, and Safe Horizon, then known as Victim Services Agency, where she headed the Brooklyn and Staten Island Court operations for five years.
In 1985, she became the second executive director (later president) of the five- year-old New York Regional Association of Grantmakers (NYRAG), now Philanthropy New York. Over the next 18 years, Barbara guided and grew the membership organization of private foundations, community foundations, and corporate giving programs. Under her leadership, NYRAG encouraged greater inclusiveness and diversity in the philanthropic sector; emphasized greater openness and accountability toward nonprofit grantseeking organizations; and participated in efforts to increase philanthropy in the region.
Barbara Bryan is survived by her husband, Will Freeman; her mother, Betty Bryan; an aunt, June Bair; sisters Carolyn Young (widow of J. Michael Young), Susan Bryan (Cindy White), and Jean Bryan (Thom Clark); brother, Frederick (Betty Holmes); stepsons, Toby Freeman (Celia) and Eben Freeman (Rekha Menon); grandchildren, Kiran Menon Freeman and Maya Menon Freeman; three nephews; two nieces; and numerous grandnephews, grandnieces, and cousins.
Services will be held at 2:00pm on October 30 at Manhattan's Middle Collegiate Church (50 East 7th Street). The family requests that in lieu of flowers, a donation be made to a charitable organization of your choice.
Philanthropy New York's board, staff and members, express their deepest sympathy on the death of their former President, Barbara Bryan. Barbara's 18 years of outstanding leadership and vision combined with her extraordinary collegiality, set us on the path that we proudly continue today. Our deepest condolences to her family and friends.
— Published in The New York Times on Oct. 23, 2016

http://www.legacy.com/obituaries/nytimes/obituary.aspx?n=barbara-bryan&pid=182063050
Barbara is in the 2007 and 2010 Arkadaşlar Directories, one photo and two stories:
| | | | | | |
| --- | --- | --- | --- | --- | --- |
| 2007 | P | 30 | Bryan | Barbara | Photo dinner with parents |
| 2007 | S | 30 | Bryan | Barbara | Annem ve Babam Geldi! |
| 2010 | S | 53 | Bryan | Barbara | Dear Ms. Bryan |

Donna Chmara:
I'm from T13 but loved reading your recollections. Antalya and Alanya, as they were then, were magical places for me and remain so in my memory. As Barbara Bryan and I were strolling along, a little boy came out of curiosity to tag along. Our young "tour guide" took us to a crumbling old fortress, then to see a woman who was weaving on a loom. We had a nice chat with her. Then we walked along the water. I still think of that day when I need a soothing moment.

Dale Evans:
This is indeed sad news. Barbara was about as close a friend as Mary Ann and I had among our group in Turkey. I recall we both had our glasses stolen while sleeping on a beach in Crete in summer '67; one of us had used the other's bag for safekeeping, and the bag was taken during the night. She was and I'm sure still is a fun and high-spirited person.

Donna Chmara:
Sent: Tue, Oct 18, 2016 1:41 pm
Dear Friends,
Barbara Bryan passed away around 2 AM yesterday morning, October 17, 2016. Her husband Will was with her at 11 PM after she had had last rites, been given morphine, and Will agreed she be taken off the oxygen. She had been in a comma prior to this for about 3 days.
The funeral service will be on Sunday, October 30 at 2:00 pm at Middle Collegiate Church in Manhattan. Her obituary will be in the New York Times but we don't yet know the date. I am trying to get a copy to put on our website.
Condolences can be sent to Barbara's sister Carolyn Young at cbyoung1@mindspring.com or to me at dchmara@gmail.com. This would be shared with her husband and family.
During her long and painful transition from this life, Barbara had praying for her Christians, Jews, Moslems, Buddhists, Hindus, and maybe others I didn't know about. This beautiful community of people she had gathered around her says so much about the loving way she lived her life.
I'm including a haiku that one of Barbara's classmates wrote for her that evokes Barbara's journey yesterday.
Night of the full moon
Sacred space opens…light, dark
Join to enfold you.

Barbara's training bio and T-13 bio book update *

From Sandy Anderson:
While Barbara Bryan was still with us, we prepared a booklet of comments from everyone to send her. The request went out to the listserv and to our fellow T-13s. Here's the result. *