April 25, 1945 – July 10, 2018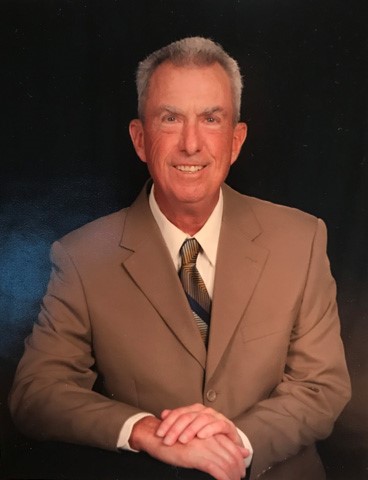 Edward Franklin Klinger

Edward Klinger passed away Tuesday morning, July 10, 2018. His bravery in the face of so many medical challenges inspired his family, friends, and the staff of Lower Cape Fear Hospice who helped him.

Ed, who always researched and planned meticulously, was able to be with his children, Jeremy and Jessica, and grandson Wyatt in the past two weeks. He maintained a steady stream of communications with his family and many friends up until his death. He loved without reservation. His wife, Mary Jo, has been a strong and compassionate friend and advocate throughout Ed's illness.

Ed was proud of his Brandeis University education and the Peace Corps service he experienced in Turkey. His students and friends from Turkey were an important part of his life.

Following the Peace Corps, he attended Washington University of Law. He clerked for a federal appellate judge and practiced in Fargo-Moorhead for 30 years.

Ed moved from his law practice in North Dakota to St James in 2004. He was active in Kiwanis, managing the Meals-On-Wheels program for Kiwanis that still benefits so many in Brunswick County. Some of his happiest times were with Mary Jo as they served their MOW friends on the Boiling Spring Lakes route. He was also very active in the Kiwanis Teen Court where his extensive legal experience and compassion helped many kids.

He was a nationally-ranked racquetball player; he was an avid reader and had a passion for golf. 

A celebration of life will be held at the St. James Members Club on Wednesday, August 8, 2018 between 4:00 and 7:00 pm. A service will also be held in Fargo, North Dakota at a later date.|

Ed is survived by his beloved wife, Mary Jo. During their years together, she with love and sacrifice, was his constant companion, muse, caretaker and most importantly, his best friend. In addition to Mary Jo, Ed is survived by children Jessica and Jeremy (Michelle), their mother Marjut, step children Jenel (Brent) and Jeff and five grandchildren. 
|
Memorial contributions in memory of Ed may be made to the Scleroderma Research Foundation at www.srfcure.org or to the SECU Hospice House of Brunswick, 955 Mercy Lane, Bolivia, NC 28422.

Online condolences may be made at www.peacocknewnamwhite.com.
Peacock –Newnam & White Funeral and Cremation Service, Southport, NC.