Aug 9, 1941- Feb 20, 2017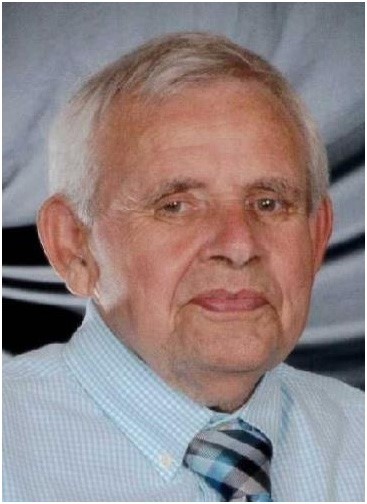 David Bringedahl died on February 20 in Muskegon, Michigan. He is survived by his wife Beverly, three children, eight grandchildren and six great grandchildren. The funeral service was held on Friday, February 24 at First Lutheran Church at 11:00 AM. 1206 Whitehall Rd, Muskegon, MI 49445
Memorials can be sent to First Lutheran Church.
Link to obit and guest book www.sytsemafh.com
David George Bringedahl, age 75, passed away on Monday, February 20, 2017. He was born on August 9, 1941 to Theodore and Gladys (Shriver) Bringedahl in Muskegon. Dave graduated from Muskegon Heights High School and then went on to receive his Education degree from Hope College, followed by his Master's from Antioch.
Dave spent two years teaching English with the Peace Corps in Turkey. After serving time in the Peace Corps, he spent 33 years as a Teacher at Fruitport High School.
He served as a Muskegon County Commissioner and one year as Chairman of the Board. He was a member of the Fruitport Eagles, Sons of Norway and Vikings. Dave enjoyed playing the accordion and piano, bowling and playing golf; though family was first and foremost in Dave's life.
On April 24, 1970, he married the love of his life, the former Beverly E. Jensen, she survives him along with his children, Benjamin (Annette) Bringedahl, Tom (Tammy) VanFossen, Tammy (Jeff) Kempker; grandchildren, Tyler, Brandon, Jordan Bringedahl, Tommy, Shane Vanfossen, Nicole Johnson, Jeff (Kristine) Kempker, Stephanie (Paul) Edwards; six great-grandchildren; brothers, Tom (Dorly), Bob (Jackie), Dewey (Martha), Allen (Bonnie), Joe, Bill (Jean) Steve (Judy); sister, Linda (Max); sister-in-law, Beverly J. Bringedahl, and brother-in-law, Ron (Kay) Jensen. He was preceded in death by his parents; brother, Ted; and sister, Pauline.
A VISITATION with the family took place on Thursday, February 23, 2017 at The Lee Chapel, 6291 S. Harvey St. (231-798-1100) from 5:00 PM to 8:00 PM. A FUNERAL SERVICE was held on Friday, February 24, 2017 at First Lutheran Church (1206 Whitehall Rd.) at 11:00 AM. For a more lasting memory, donation's in Dave's name can be made the First Lutheran Church. Feel free to share a memory with the family at www.sytsemafh.com.
–from: http://obits.mlive.com/obituaries/muskegon/obituary.aspx?n=david-g-bringedahl&pid=184196206&fhid=21048