August 25, 2015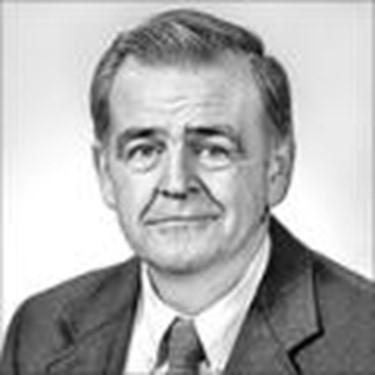 JOHN FRANCIS GALLIVAN, age 75, passed away peacefully in his home in Arlington, Virginia on August 25, 2015 surrounded by his wife and children. He retired from a forty year career with the Federal Government on June 30, 2015 and was planning to volunteer in his community when he was diagnosed with pancreatic cancer.  
He is survived by the family he loved: his wife, Catherine; children, Maryann Gallivan Bell and her spouse, Paul, Martin Gallivan and his spouse, Ramona and Sara Gallivan and her spouse, Steve; seven grandchildren, Clea Bell, Devon Bell, Amanda Bell, Liam Gallivan, Lila Gallivan, Lucas Maloney and Noah Maloney; along with his sister, Kathleen Gallivan, SND. Son of Frances and Charles Gallivan,
John grew up in Boston, graduated with distinction from Boston College High School and Boston College and received a Masters in Philosophy from the University of Toronto. Inspired by President Kennedy, he served in the Peace Corps in Turkey from 1963 through 1967. He received a second Masters in Public Policy from the Kennedy School of Government at Harvard University in 1969. He pursued a career in public service at Health and Human Services specializing in health policy. Throughout his life he was an avid Boston Red Sox fan.
Friends and Family are invited to the viewing at Murphy Funeral Home, 4510 Wilson Blvd., Arlington from 3 to 5 p.m. on Sunday, August 30, 2015. A Catholic Funeral Mass will be held at St. Ann's Church, 5300 N. 10th Street, Arlington on Monday, August 31 at 3:30 p.m. Gifts made in John's memory may be directed to support Dr. Dan Laheru's pancreatic cancer research at the Johns Hopkins Kimmel Cancer Center. They may be reached at 410-361-6391 or make a gift online at: www.hopkinsmedicine.org — Published in The Washington Post on Aug. 29-31, 2015

http://www.legacy.com/obituaries/washingtonpost/obituary.aspx?n=john-f-gallivan&pid=175676574&fhid=3060