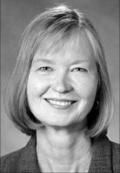 March 3, 1941- May 31, 2014
Born in Portland Oregon on March 3, 1941 to loving parents Thomas Ferdin and and Cecilia Rose Weick, Ann Weick had a self-described 1950's childhood, happily ensconced in a close knit family with her older brother Jerry and her younger sisters Carolyn and Jeanie. A devoted daughter, sister, sister-in-law and aunt to Sarah and Cathy, Ann's commitment to her family, and theirs to her, was unwavering. Throughout her life, she was the kind confidante, quiet leader and strong supporter for her siblings, their families, and an ever growing community of friends and colleagues.

Ann's lifelong passion for social justice, social policy and community development took root early. Ann's parents instilled in Ann and her siblings a strong faith – one that included the importance of service to others. Family lore about a grandmother's friend who helped establish a mother's pension program in Oregon as well as her uncle's stories about his work in Catholic Charities drew Ann to work with the poor and underserved. A college internship in a public welfare agency confirmed for Ann that social work would be her chosen profession.

Though ever humble, Ann's path of distinction and accomplishment began early. Ann was both student body president and valedictorian at an all-girls Catholic school, St. Mary's Academy, in Portland. Thankful for her good fortune, Ann received a scholarship to Marylhurst, a small women's college in Portland after graduating from St. Mary's in 1959. After two years at Marylhurst, Ann transferred to the University of Oregon. Ann was eager to explore, to spread her wings – a theme that ran throughout her life and led to her join the newly formed Peace Corps after her graduation from the University of Oregon in 1963.

Undaunted by the language barrier, Ann was accepted to the Peace Corps in Turkey, the first country to invite social work volunteers. While in Turkey, Ann worked in an orphanage with preschool children. Reflecting on her experience, Ann remarked, "When you get below the level of politics and mythology and stereotypes, you find people who are warm and interesting and supportive." This belief in the inherent goodness of people informed Ann's academic journey first to the University of California, Berkeley where she received a Master's in Social Work in 1967, and then to Brandeis University where she earned a Ph.D. in Social Policy and Planning in 1976.

Shortly after obtaining her Ph.D., Ann accepted a teaching position at the University of Kansas School of Social Welfare in Lawrence, Kansas. While at KU, Ann taught a master's level course in social policy as well as an undergraduate course in social welfare. Her continued professional and personal interest in the unique challenges confronting women led her to develop the first class in women's issues at the School. In 1981, Ann became the Director of the Doctoral Program. In 1987, Ann became Acting Dean of the School of Social Welfare, and in 1988 she accepted the position of Dean, which she held until her retirement in 2006. After her retirement, Ann held the position of Dean Emerita.

Throughout her professional career, Ann's post-modernist, feminist and strengths-based approach pushed the boundaries of knowledge and upended traditional practice paradigms. Ann's work included helping to pioneer and grow the Strengths Model of social work practice. Whether approaching health from the innovative perspective of resilience and capacity, or pushing the boundaries with her now classic article "Hidden Voices" in Social Work (2000), Ann was a pioneer in the field. Acknowledged for her work by colleagues across the country, Ann received distinguished awards such as the Council on Social Work Education Lifetime Achievement Award, the Richard Lodge Award for Conceptual Contributions in Social Work, and the Distinguished Lydia Rapoport Visiting Professorship at Smith College.

Ann's belief in the power of community and the importance of accessing and leveraging inherent resources underscored all of her professional and personal pursuits. She carried her commitment to justice for all to the community, working at organizations such as the Lawrence Alliance, Van Go Mobile Arts and the Douglas County AIDS Project. Most recently, Ann founded Just Food, a non-profit organization dedicated to providing nutritious food to individuals and families throughout Douglas County. For Ann, food was a basic human right – ensuring that everyone has access to healthy, nurturing food is an important part of social justice. Just Food was a dream years in the making for Ann. She was undaunted by the challenges, modeling for her family and friends, yet again, the virtue of patience as well as her unique gift for manifesting vision – one that contains a diversity of skills and voices.

Her personal legacy is carried in the hearts and minds of all who knew her. A woman of beauty and grace, smarts and intuition and strength and empathy, Ann touched, and changed, many lives. Her devoted husband and partner in the pursuit of social justice, Dennis Saleebey, and his – and then her – children, Jennifer, David, John and Meghan, are better for knowing her. While she is gone too soon, they remain grateful for the love and wisdom that she bestowed upon them. In her unassuming and gentle way, she captured all of their hearts. Proving to Dennis and his clan, who clamored into her life en masse in 1987, that family can be chosen, that mothers can be made and that love doesn't have limits.

We are saddened by Ann's passing on May 31, 2014. But, we, her family, friends and colleagues are grateful to have been a part of her life.

Ann is survived by her husband Dennis, their children Jennifer and her husband Ken, David, John and Meghan; her brother Jerry and his wife Rita; her sister Jeanie and her husband Gary; her nieces Sarah and Cathy and their families; her sisters-in-law Joan and Janet – and many loving extended family members, friends and colleagues.

Services honoring and celebrating Ann's life will occur in the future. Contributions in memory of Ann may be made to Just Food, 1000 E. 11th Street Lawrence, KS 66046, or at www.justfoodks.org. Contributions may also be made to the Ann Weick Scholarship Fund, c/o the KU Endowment, PO Box 928, Lawrence, KS 66044.
– From Lawrence Journal World: http://obituaries.ljworld.com/obituaries/ljworld/obituary.aspx?pid=171442927#sthash.mJnXlX5L.dpuf
The obituary below is from The University of Kansas website:
http://today.ku.edu/2014/06/04/university-mourns-ann-weick-former-dean-school-social-welfare
University mourns Ann Weick, former social welfare dean

Wed, 06/04/2014
LAWRENCE – University of Kansas Chancellor Bernadette Gray-Little and Thomas McDonald, interim dean of the School of Social Welfare, released the following statements regarding the death of Ann Weick, former dean of the School of Social Welfare.
Gray-Little: "Ann Weick was instrumental in building the School of Social Welfare into the internationally respected school it is today. In addition to her exceptional academic leadership, she was a talented scholar and possessed a great passion for human rights and social justice. I offer my sincere condolences to her family, friends and former colleagues."
McDonald: "We are all deeply saddened by the death of our former dean, Ann Weick. At the school, in our local community and in our professional community, both nationally and internationally, Dean Weick commanded the respect and admiration of everyone. Her kindness and grace masked a determination that our school stand for diversity, inclusion, social justice and a recognition of the strengths in every one of us. We are both stronger and better for having had her as our dean, and poorer for the loss of a great friend."
Weick died May 31. She was 73.
Weick led the School of Social Welfare from 1987 to 2006. During her tenure, the school developed a strong reputation and was recognized for its innovation in social work theory development. Research and policies developed in the school in the areas of child welfare, aging, mental health and community development guided local, state and national leaders. External research funding and philanthropy grew substantially.
Weick joined the faculty at KU in 1976. She was named acting dean of the School of Social Welfare in 1987 and became permanent dean in 1988. She was inducted into the KU Women's Hall of Fame in 1992.
Weick earned a bachelor's degree in sociology from the University of Oregon, a master's degree in social work from the University of California at Berkeley and a doctorate in social policy and planning from Brandeis University. Her research interests included holistic approaches to social work and medical practice, health and social issues of women, alcohol and drug abuse, and developments in social work practice and education. She co-edited one of the earliest and most influential social work books on women.
The former Peace Corps volunteer made service a priority throughout her life. She chaired the City of Lawrence's Task Force on Racism, Discrimination and Human Diversity, which recommended the formation of the Lawrence Alliance Against Racism and Discrimination. She founded Just Food, a Lawrence food bank.
– See more at: http://today.ku.edu/2014/06/04/university-mourns-ann-weick-former-dean-school-social-welfare#sthash.3nfpPoDI.dpuf