Oct. 20, 1942 – Feb. 3, 2018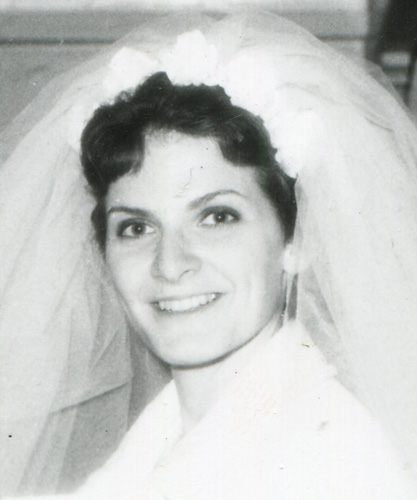 Ann Sherrington, nee Zimmermann, 75, died at home on February 3rd, 2018. She was born in Haddenfield New Jersey October 20th 1942 and graduated with a BA in Liberal Arts from Wooster College, Ohio.
She joined the Peace Corps to teach English as a foreign language in Turkey and met her future husband in Portland, Oregon while learning Turkish and training for this program. After teaching for a year in the tiny town of Marmaris on the southern coast of Turkey where she was the only English speaker in the town, she and Richard married in Istanbul. She spent another four years in Turkey where she managed the English language training program for the Turkish-American Association, her husband worked on the Peace Corps staff and their first son, Thane, was born. Subsequently she and her husband together with two other former Peace Corps staff members bought a sailing boat in the U.K. and for three years took tourists on sailing trips along the Turkish coast and through the Greek islands.
They returned to the States in 1972 where she worked in a pre-school program for disadvantaged children, her husband worked in computers and their second son, Devin, was born. In 1974 they immigrated to Canada where her daughter, Sarah, was born. They became Canadian citizens and for a number of years they raised sheep and cattle on a small farm on southern Cape Breton Island. During this time Ann also worked as a reporter and editor for the Scotia Sun and Reporter newspapers, taught English to the Vietnamese immigrants sponsored in Inverness county as well as doing many stories for CBC radio.

Later she was instrumental in the success of Computer Connection, the computer company they founded together when desktop computers came along.

Always an avid gardener Ann was active in the Mabou Farmers Market and on the board.

Survived by Richard, her husband of nearly 54 years, her sons, Thane in Antigonish and Devin in Halifax, her daughter, Sarah, in Kanata, their families, her brothers, Mike and Mark and her sister, Lisa.\\

Nothing could ever daunt her, until her heart failed.