September 23, 2015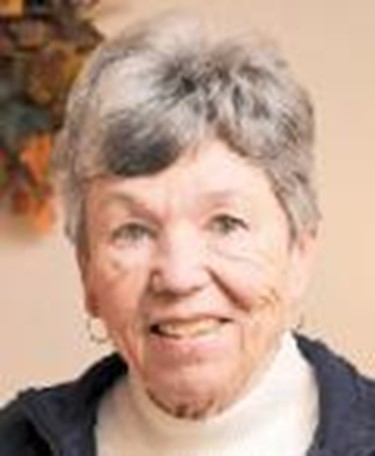 Stacy Floyd Rockwood, Ph.D, age 75, died on Wednesday, September 23, 2015, after a battle with Alzheimer's disease, surrounded by members of her family at Sunrise Senior Living Community in Springfield, Virginia. Stacy was born in New Orleans to Frank and Stacy Rockwood and was the oldest of three children. Stacy's family soon traveled to Cincinnati where she grew up and later earned bachelor's, master's, and doctorate degrees in education at the University of Cincinnati.
Her life travels took her to the Middle East and South America. She became a Peace Corps volunteer in Turkey and later served as Peace Corps Director in Afghanistan. Life then took her back to New Orleans where she dedicated over twenty years to a career in education – transforming many young lives along the way. She served the New Orleans Public Schools as Director of Research and Evaluation and Principal of Harte Elementary School. She also served as Assistant Principal of Holy Cross High School.
After her retirement, she continued to serve as District Assistance Team leader for several New Orleans public schools, providing data analysis and professional development. Dr. Rockwood survived the wild ride of Hurricane Katrina and spent years restoring her historic home in the Holy Cross neighborhood, which was heavily damaged. She was a preservationist, and her rebuilding efforts were featured in a book entitled "One Block: A New Orleans Neighborhood Rebuilds" by photographer Dave Anderson. During the post-Katrina rebuilding, Dr. Rockwood was visited and interviewed by former President Jimmy Carter as he toured New Orleans neighborhoods.
Stacy loved New Orleans – especially her home – as well as gardening, and her dogs: Lily, Licorice, and Hope. Stacy was active in her community and served on the boards of the Preservation Resource Center of New Orleans and the Holy Cross Neighborhood Association. She enjoyed hosting parties for Mardi Gras and being a promoter and an activist for her neighborhood. Known as "Our Favorite Aunt Stacy," and the "Queen of Flood Street," she was deeply loved by her family, friends and colleagues. She will be remembered as a leader, an adventurer, an educator, a loving sister, a true friend, and a generous person who infused her sense of humor into everything she did. She will be remembered as a person who lived an extraordinary life and who truly loved to have fun.
She is survived by two sisters, Mary "Tuckie" Staab of Woodbridge, Frances Hear of Indiana and a host of nieces, nephews and grand nieces and nephews. A funeral mass was held in Manassas, Virginia. A celebration of her life will be held in New Orleans on October 25th. Please contact: rosedrillpeterson(at)gmail.com for details.
Published in The Times-Picayune from Oct. 1 to Oct. 4, 2015
– See more at: http://obits.nola.com/obituaries/nola/obituary.aspx?pid=175986226#sthash.plYkdPYy.dpuf
Found at NPCA site:
http://obits.nola.com/obituaries/nola/obituary.aspx?pid=175986226