Note: Our new website is very much under construction and many links do not yet work. Please bear with us.
Even though our Arkadaslar organization has disbanded, we do want to stay in touch! Some of us get together regularly, others of us meet for lunches to celebrate Turkey's national day, or Cumhuriyet Bayram. If you and other Turkey RPCVs get together, please send us a photo!
The Washington DC area RPCVs gathered for lunch on Saturday, October 22, 2022 for our most recent celebration of Turkey's national day.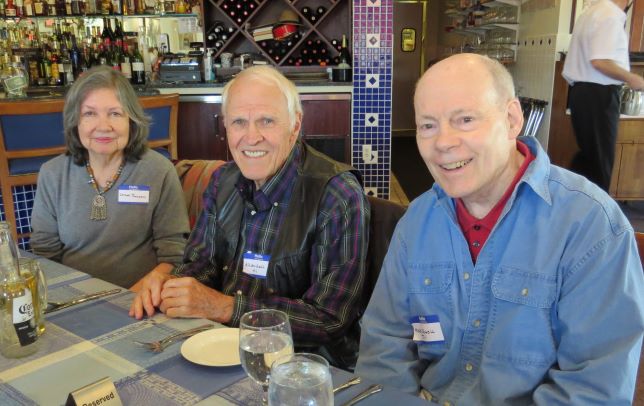 Sandy Anderson book published! Posthumously!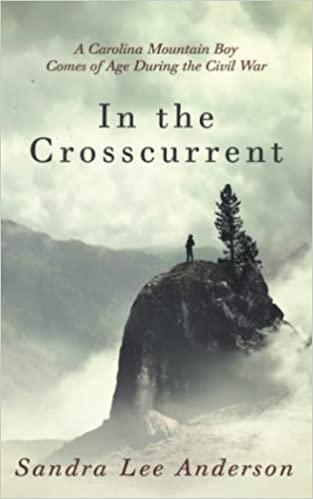 In the Crosscurrent: A Carolina Mountain Boy Comes of Age During the Civil War
Before she passed away a few years back, Sandy Anderson, who daily did so much to keep us all together as Arkadaslar, was also writing a book. It is set in the mountains of North Carolina during the Civil War. According to a review on the Amazon website, a friend of Sandy's from her writer's group brought this previously unfinished historical novel to fruition.
Stories from past directories
Have you read all the stories and seen the photos in all our past Arkadaslar directories? We now have those stories and photos preserved in PDF format and you will be able to read them soon.
Obituaries: Please be patient while we get the links to work. Names with asterisk (*) indicate obituaries we have and will post soon.

Margaret (Peggy) Hanson (T-1) passed away March 19, 2023
Ann Loughran Hearn (T-2) passed away Nov. 30, 2022
Warren Kinsman (T-1) passed away May 6, 2022
William Michael Hartman (T-8) passed away April 14, 2022
Larry Colbert (T-4) passed away Feb. 4, 2022
Jean Arrington (T-17) passed away Jan 5, 2022

Paul J Zollar (T-8) passed away Dec. 31, 2021
Wayne Lee Harman (T-12) passed away Nov. 16, 2021
Gaynell Scalise Markowski (T-8) passed away Oct 13, 2021
Warren Pritchard (T-1) passed away Aug. 6, 2021
Sandra Diekmann Brown (T-3) passed away June 9, 2021
Larry R Montgomery (T-8) passed away May 8, 2021