October 6, 1928 – April 24, 2020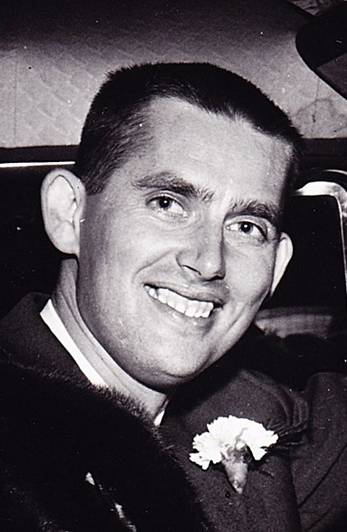 On Friday, April 24, 2020, Donovan McClure, age 91, passed away peacefully at his home in McLean, VA. Mr. McClure was born on October 6, 1928 in Parkersburg, West Virginia. At an early age he developed an interest in baseball and journalism, but his sharp wit and way with words showed much more promise that his fast ball.
Mr. McClure graduated from West Virginia University in 1950 with a degree in journalism, and upon graduation, served as a lieutenant in the Air Force for three years, then wrote for several newspapers including the Parkersburg Sentinel, the Charleston Daily Mail, the Akron Beacon Journal, and the San Francisco Chronicle. From 1961 to 1968, he served as the associate director of the Peace Corps in Washington, D.C., then as Country Director in Sierra Leone and Turkey. He also served as press secretary to Eugene McCarthy in 1968 during the latter stages of McCarthy's unsuccessful bid for presidency as well as a stint as press secretary to John D. Rockefeller IV, who was at the time running for secretary of state in West Virginia. In later years, he worked in public relations in the Washington, D.C. area and continued to write newspaper columns.
While working at the Akron Beacon Journal, Mr. McClure met his future wife of 63 years, Maggie Whalen, whom he married on October 31, 1956. Which happened to be on Halloween, a perfectly appropriate wedding day as the couple shared a lively sense of humor. They had two children; a daughter, Karen, born 1958, and a son, Casey, born 1961. Mr. McClure was a gentle, loving human being, and in good times and bad, always made his wife and children his top priority. Despite his often hectic work schedule, he always found time to watch his daughter ride horses and his son play tournament tennis. He and his wife, Maggie share a special bond that only grew stronger with time.
Mr. McClure is survived by his wife, Maggie, his two children and a grandson, Colton Abernathy. Fond memories and condolences may be made at murphyfuneralhomes.com.