Oct 24, 1936 – May 15, 2018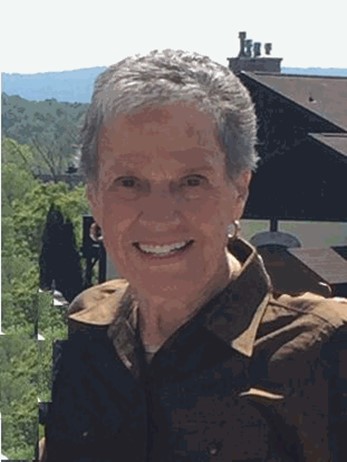 Many of the early Turkey volunteers probably remember Dave Weinman's first wife, Suzi.

June 8, 2018
Shepherdstown Chronicle
Susannah Dickie Caley Lynch, 81, of Shepherdstown, passed away May 15, 2018, after a brief illness.

Hers was a life well-lived; she was busy and active to the very end of her rich and interesting life. She was intelligent, quick-witted, beautiful, quintessentially competent, generous, capable and caring. She earned a Bachelor of Arts from Smith College and a Master of Social Work from the University of Michigan, and spent much of her professional career as a clinical social worker in private practice in Washington, D.C., dedicated to helping individuals grappling with mental health issues.

Susi absolutely loved her work as a therapist, clinical supervisor and mentor to younger social work professionals. Since 2008, she was instrumental in coordinating the annual Aging Well workshop for Social Work practitioners held at Shepherd University.

Born on Oct. 24, 1936, in Metamora, Michigan, Susi was preceded in death by her husband, Richard P. Lynch; her father, Thomas G. Caley; her mother, Geraldine (Graves) Caley; and her brother, Thomas G. Caley. She is survived by her three sons: Todd, his wife Mariel and grandson Duncan of Waterbury Center, Vermont; Steve, his wife Krista and sons Cooper and Riley of Chandler, Arizona; Doug, his wife Marjy, daughter Kinsey and son Charlie of Shepherdstown; along with six nephews and one niece. Susi, aka "Gramma," was truly a rock star to her beloved grandchildren and someone who made a genuine effort to connect with each of them based on their unique interests and personalities.

She is also survived by her sister, Nancy J. (Caley) Mohl of Sterling, Virginia, with whom she had a special lifelong bond and friendship. Over the course of her life, Susi made many friends from various walks of life who truly appreciated her and now collectively mourn her passing.

Susi was effortlessly stylish, tasteful and had a terrific eye for design. Her homes were always beautiful and meticulously kept. She loved to travel and explore new destinations and cultures, and considered herself fortunate to visit many places with her late husband, Dick. They raised their family in Reston, Virginia, and then moved to Shepherdstown 25 years ago, where they resided overlooking the 10th hole of the lovely Cress Creek Country Club, most recently with her adorable dog, Nicky.

Susi was a passionate patron of the arts who loved the opera and theater. She enjoyed attending performances in Washington, D.C., area and in the local community. She was an avid golfer, voracious reader, crossword puzzle enthusiast and was extremely engaged in various pursuits and hobbies up until the last two weeks of her life. In recent years, she participated actively in various clubs and organizations including: Shepherd University's Friends of Music; Daughters of the American Revolution (Pack Horse Ford Chapter); Shepherdstown Library and Book Club; Cress Creek Golf and Country Club; Friday Friends bridge group; and of course the spirited "9 Holers" golf league. Susi was a genuine, kind and deeply caring person who will be missed greatly by her friends and family.

Those interested in honoring her memory may consider donating to Friends of Music, P.O. Box 220, Shepherdstown, WV 25443.