March 9, 1940 – March 19, 2023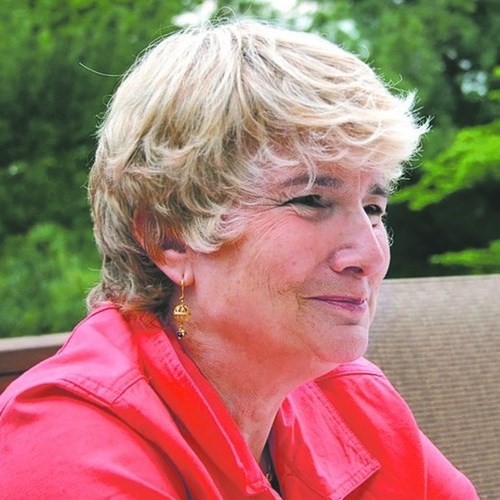 Margaret Ann "Peggy" Hanson, a remarkable woman who lived a life of adventure and accomplishment, passed away at home in Washington, DC, on March 19, 2023. She was 83 years old.

Peggy was born in March of 1940, the oldest of the four children of Roger Prescott and Dorothy Myra (née Welles) Green. Peggy's nomadic lifestyle began early as Roger moved the family all over Colorado for positions as a traveling minister and teacher. Peggy particularly loved their time in Fruita, Colorado, where she graduated from high school in 1958.

Peggy then attended Yankton College in South Dakota, where she met her first husband, Allan Gall. They married in 1961, and graduated in 1962 with degrees in English. Together, they answered President John F. Kennedy's call and served in the first group of Peace Corps volunteers to go to Turkey, where they taught English. Peggy remained deeply connected to Turkey, its people, and fellow volunteers throughout her life.

Peggy and Allan had two children together and subsequently lived in Turkey, Colorado, and Yemen. Peggy and Allan separated in 1979, but remained on good terms.

After returning to the U.S., Peggy worked as a teacher and a secretary for CARE International, and then ran her own language school before she was hired as the Voice of America's oldest intern. She quickly rose to become a renowned correspondent, covering major global events such as the 1984 and 1992 U.S. presidential elections, and later Indian politics and the Sri Lankan civil war. Her radio broadcasts were heard around the world and her news teams won multiple awards.

Peggy married World Bank economist Jim Hanson, who had a daughter from a previous marriage, in 1984. Peggy and Jim had a son together and moved to New Delhi, India, and later to Jakarta, Indonesia, where she continued to write, publishing two mystery novels, "Deadline Yemen" and "Deadline Istanbul." She also led an international effort to memorialize the life of her great-aunt Mary Matthews, an educator and missionary who founded the American School for Girls in Bitola, North Macedonia, and lived through the tumult that the First World War brought to the region.

Peggy was a member of the board of directors of several organizations, including the Arkadaslar Association for Peace Corps volunteers in Turkey and the Thomas Jefferson High School for Science and Technology Partnership Fund. She was also a member of the Mystery Writers of America and the Society of Professional Journalists. She continued writing throughout her life, including contributing to the newsletter of the Kennedy-Warren apartment complex where she lived in the last three years of her life.

Peggy was known for rescuing stray cats, and had many feline companions. A bold adventuress all her life, Peggy once drove a Land Rover from London, England, to Sanaa, Yemen, with Allan, her two young children, and her mother—an epic journey that involved crossing the Iron Curtain as well as the Empty Quarter. She also led a group of close female friends, the self-described "Turkish Delights," on excursions all over the world. She will be deeply missed by all whose lives she touched around the world.

Peggy is survived by her four children Anne Auer, Jeff Gall, Kristina Lowell, and Matt Hanson; her seven grandchildren; her sister Ginie Capan and brothers Dave and Doug Green; and her enormous extended family. She was preceded in death by her parents and her husband, Jim Hanson. She will be missed by her two beloved cats, Abby and Oreo.

A memorial service will be held on Saturday, September 9, 2023, at 11 a.m. at the Kennedy-Warren, 3133 Connecticut Ave. NW, Washington, DC. In lieu of flowers, the family requests any donations in her memory be made to The Tregaron Conservancy [tregaron.org] and Kids in Need of Defense [supportkind.org].
Published by The Washington Post on Apr. 15, 2023.