Sept 24, 1944 – May 31, 2016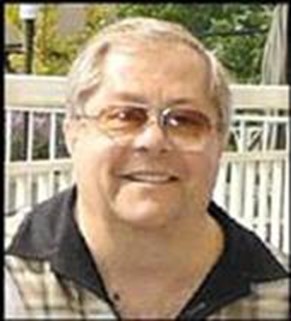 Philip Konkel died suddenly the day after Memorial Day, 2016 in Seattle, WA. He had severely broken his ankle two weeks earlier. He was preparing for his release from the hospital to return home to continue his therapy when he collapsed and suddenly died. The cause was a pulmonary embolism. Phil was 71 years old. Phil was born in Sterling, CO, living there until he graduated from Sterling High School in 1962. He then began his college studies at Colorado State College in Greeley. In 1966, Phil graduated with a dual major in French and Spanish. He then studied for a year at the University of Washington. In 1967, he was accepted to serve in the U.S. Peace Corps. He proudly served in Turkey for two years, teaching English and French. In 1969, Phil returned to the U.S. and permanently settled in Seattle to begin a long teaching career. During his early years of teaching, Phil earned a Master's degree from Western Washington University. He taught in the Seattle Public Schools, mostly at Franklin High School. He was primarily a French and Spanish instructor. Phil was a much-respected and admired teacher, eventually becoming the head of the Language Arts program at Franklin. Phil was always looking for ways to provide additional incentives for his students. He introduced films, art, literature and music. Phil maintained contact with many of his former students, even after his retirement in 1999 following 30 years in the classroom. Phil maintained an active social life away from school. His most satisfying interest was music. He began playing the piano as a young child, later playing the saxophone as well. By high school he was a capable piano accompanist. He later studied the organ, which became his most beloved instrument. He was choir director and organist at St. John's Episcopal Church in Kirkland. After his retirement, Phil became a popular substitute organist throughout Seattle, in Episcopal churches as well as other denominations. He referred to these sessions as being "on the bench". Phil's love of music went beyond performance, and he was always willing to assist friends in choosing music for various events and ceremonies.
He began a chorus in a retirement community. Phil enjoyed both opera and symphonic concerts. Following retirement, Phil was able to pursue many activities which he had not been able to enjoy to the fullest while teaching. He was always interested in people from other cultures, and he nourished that curiosity with extensive traveling. Phil visited more than 30 European countries. He enjoyed several visits to Africa, including a rewarding time in South Africa. On a visit to Southeast Asia, he loved the food, the people, and the scenery — but he suffered from the humidity and heat. Phil visited Chile and Argentina, but he particularly loved his trip to Peru, which included a visit to experience the summer solstice in the ruins of Machu Picchu. And he was happy to be on one of the first tours to Cuba in 2015. He visited Mexico and Canada several times. He cruised along the Alaskan Peninsula and enjoyed a cruise down the Mississippi to New Orleans. Phil's final trip began in Transylvania, before moving on to nearby countries. This was about six weeks prior to his death. Phil was engaged in non-profit and service activities. One thing which he found most rewarding was the Road to Recovery program, which gave him the chance to drive cancer patients to their treatments. He made nearly 900 such trips. Phil also served on the Seattle Public Schools scholarship board. And he was an active member of the Seattle Retired Teachers Association, dealing primarily with scholarship programs. Phil maintained close relationships with people who had served with him in the Turkey Peace Corps program, as well as meeting with Volunteers who had served in other countries. Phil was a skilled cook and was always pleased to share dishes with others. He loved to entertain and to be entertained.
Phil is survived by brother Neil Konkel, sister Kimberly Wyatt and her husband Randy, half-brother Harry Konkel, sister-in-law Peggy Konkel, nephew David Konkel, and niece Cheryl Avinger. Phil was preceded in death by father Maurice W. Konkel, mother Edith Williams, and brother Tek Konkel. Phil is lovingly remembered by many friends and associates, including several friends who felt they were family members and actually had familial names for him.

A Memorial Service will be held at Church of the Ascension, 2330 Viewmont Way W, Seattle, WA 98199 on Saturday, July 23, 2016 at 2:00 p.m. There will be a champagne reception following.

Condolences may be sent to the Church. In lieu of flowers, memorial contributions may be made to two organizations with which Phil was happily associated. The Seattle Retired Teachers Association, Scholarship Fund, 325 Eastlake Ave E, Seattle, WA 98109 or Seattle Schools Scholarship Fund, Erma M Hill, Comptroller's Office, MS 33-343, PO Box 34165, Seattle, WA 98124-1165.
Published in The Seattle Times on June 19, 2016
http://www.legacy.com/obituaries/seattletimes/obituary.aspx?pid=180382347#sthash.nDUlD26b.dput
—–
Phil was a great friend to all, shared his opinions, concerts, and had a weekly email update. At the last local T 15 gathering he announced his funeral plans as part of the conversation about the church choirs he had played the organ with and had great music planned – his favorite ones and the church and organists he liked, it will be as memorable as Phil. — Dana and Kent Breidenstein
—–
With a heavy heart I pass on the sad news that Phil Konkel (T-15) passed away this morning, May 31. The Seattle area T-15's are a close knit group and Phil will be missed very much by all of us. There is much that can and will be written about Phil's life. But, at the moment, I am still to shocked and saddened to do more than pass on this sad news. We have lost a dear, dear friend. — Dale Hultengren
—–
We, of course, will have to have our own "Celebration of Phil's Life", as wonderful as it was. We might schedule something around July 4 when Karen [Hagwood] will be here visiting her family.
We have all lost a terrific friend, who would have done anything possible to help any of us–and he often did. God bless him, and all of you good friends. — Bob Eschenbach