December 24, 1946 – January 5, 2022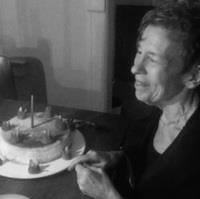 Brooklyn, New York – Jean Pierce Arrington died at home in Brooklyn January 5. Jean grew up in Ramer, Alabama, and after graduating from Wellesley College and a year teaching English in Alabama, she served in the Peace Corps teaching in Turkey and then the Ivory Coast.

Between Peace Corps assignments, she married Thomas Bauso, also a Peace Corps Volunteer. After earning her PhD in English (Rutgers) and the birth of Kate, they moved to Raleigh where Louise and Anne were born.

At Peace College, Jean was a professor of English, served as chair of the department, chair of the Promotion and Tenure Committee, and chair of the Humanities Division. She won the Outstanding Teacher Award twice and also the Outstanding Advisor Award. Jean led student trips abroad to Europe and continuously inspired students with her passion for literature and her engaging teaching style.

In 2005, Jean moved to New York City where she continued teaching and, taken with the city's public school architecture, created tours based on the schools and researched and wrote From Factories to Palaces: Architect Charles B.J. Snyder and the New York City Progressive-Era Public Schools (Fordham University Press, May, 2022).

Along with granddaughters Sylvia and Marion, Jean was often with family for cultural events and vacations, including for her 75th birthday, shown in the photo.
Published by The News & Observer on Mar. 25, 2022.
Jean Arrington Obituary (1946 – 2022) – Brooklyn, NY – The News & Observer (legacy.com)