May 18, 2010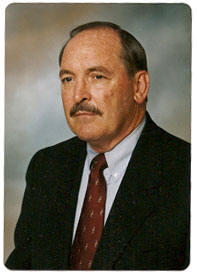 Frank W. Creel, 68, a retired international trade administrator with the Commerce Department, died May 18 of lymphoma at his home in Arlington County.
Dr. Creel settled in Northern Virginia in 1973 and worked for the Commerce Department until his retirement in 2000.
He also wrote columns reflecting his conservative political views for a variety of local newspapers. In 2002, he ran an unsuccessful campaign for Congress on the ticket of the Constitution Action Party, which he founded. According to The Washington Post, Dr. Creel criticized Republican Rep. Thomas M. Davis for seeking federal funds to rebuild the Wilson Bridge, maintaining that the Constitution did not give Congress such powers.
Francis Warner Creel was born in Tulsa and graduated from St. Joseph's College in Rensselaer, Ind. From 1963 to 1965, he served in the Peace Corps in Turkey, where he met his wife of 43 years, Ender Ones.
Dr. Creel served as an infantry officer in the Vietnam War and was awarded the Bronze Star Medal. He later did graduate work at the University of Chicago, receiving a doctorate in comparative politics of the Middle East in 1978.
He was a member of St. James Catholic Church in Falls Church and competed in senior golf events.
In addition to his wife of Arlington, survivors include three children, Derya Slivka and Berna Diehl, both of Fairfax County, and James T. Creel of Arlington; two brothers; and five grandsons.

— https://www.washingtonpost.com/wp-dyn/content/article/2010/06/03/AR2010060304398.html?nav=hcmodule
–photo of Frank from the Fitzgerald Griffin Foundation website